Women Working Together Towards Business Growth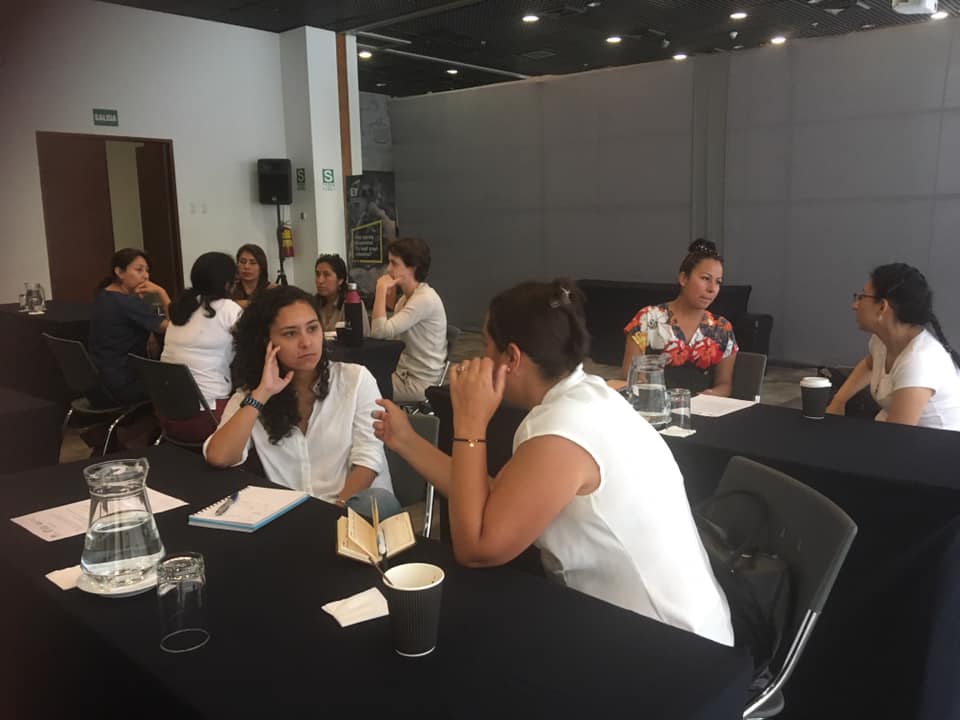 It's not a surprise that when women work together, they achieve remarkable results. Women understand other women's paths balancing personal and professional life, accessing resources, challenging traditional norms, and fighting to push more women into leadership positions. In particular, women in non-traditional sectors such as extractive industries, technology or construction, tend to face these obstacles without having a professional like themselves guiding them and understanding their experiences and expectations.
In this regard, women mentoring other women contributes to advance and create greater gender equality in the workplace, but also translates to the market and the economy. It has been well documented that women aren't being given equal opportunities towards training, promotion and leadership position. Therefore, experiences such as mentoring is a valuable resource for women as it opens doors for women, empower them and transforms pervasive stereotypes.
As part of the "Women entrepreneurs – Going for Growth" Project funded by the UK Embassy in Lima, 16 women participated in a mentoring activity on Saturday, January 26. In order to enhance the experience, participants took part in a webinar held by Yolanda Gibb, an expert in the field of SME, international trade and entrepreneurship, where they learn useful skills to manage their expectations and set their objectives for their mentoring. Participants also took part in practical exercise to learn the importance of good communication and body language, as well as tailoring their questions to engage mentors and developing trust between them. This information was key in order to empower female entrepreneurs, develop a powerful network of businesswomen and provide them the tools to to develop and grow their businesses.
The mentors were the 8 Peruvian businesswomen in non-traditional sectors who participated in the exchange in the UK last November. There, they received training from experts in the field of entrepreneurship and business, as well expanded their network and met British businesswomen. The mentees, on the other side, were women entrepreneurs with new and emerging businesses who look to enhance their leadership and management skills. Mentees will meet their mentors in 3 occasions in a six-month period, which will allow them to share their experiences and lessons on their paths as female entrepreneurs in these sectors. The benefits will extend not only to mentees but also to mentors, as mentoring is a two-way learning process.
Mentoring is a powerful tool to break the cycle of lack of women in non-traditional businesses and in leadership positions. WEI and ICE are working together to foster women's economic empowerment in Peru (and throughout the globe) and contributing to their business development and growth.