62nd Session of the Commission on the Status of Women: a call to the international community to empower rural women & girls
According to the World Bank, approximately 46% of the world's population lives in rural areas.[1] In some African, Asian and Latin American countries, rural areas comprise the vast majority of territory. The UN reports that 1.4 billion people still live in multidimensional poverty, with 80% of the extreme poor living in rural areas.[2] Because of the scarcity of government and private sector resources in these areas, access to clean water, education and health services tends to be an aspiration rather than a reality.
In addition to the human rights obstacles created by poverty, rural women and girls face other forms of discrimination and marginalization owing to gender-biased social norms, laws and practices. Women suffer from limited access to essential assets, including natural resources, food and capital, and to social assets such as agency and participation in rural and political organizations. Moreover, rural women face violence in response to their efforts to defend the environment and their own human rights. In spite of the key role that rural women play in sustainable development, their ability to fully develop and make decisions in economic, social and political spheres is seriously undermined.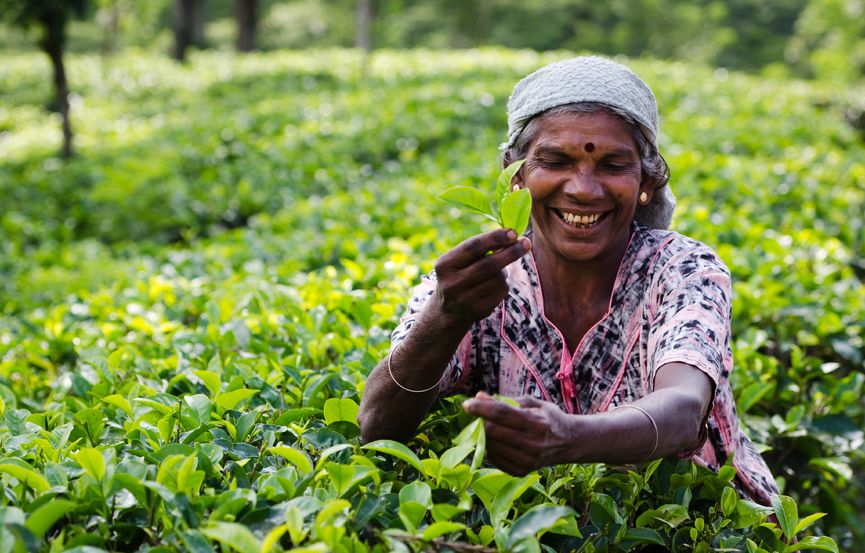 Who are these courageous and brave women?
One of them is Ruth Buendía, an indigenous woman who was awarded the Goldman Environmental Prize in 2014. Ms. Buendia is the President of CARE (Asháninka Center of the Ene River) in Peru, an organization created in response to the violence in that region, working to protect the individual and collective rights of indigenous peoples in the aftermath of the civil war that ended in 2000.
Dinnah Kapiza is an entrepreneur from rural Malawi. She is the founder and CEO of Tisaiwale Trading, a chain of farm-supply stores. What began as a second-hand clothing store quickly became an important agrodealer for more than 600 small-scale farmers. Thanks to her leadership and exemplary business skills, Ms. Kapiza was recognized as Malawi's Entrepreneur of the Year in 2011.
Mahananda, an Indian woman forced into prostitution, found a way to escape a life of violence. She discovered an organization that trained and educated women to enable them to access the job market and develop businesses. Then, with the help of a microloan, Mahananda was able to set up her own sewing business and build a better future for her and her daughter.
These are just a few profoundly inspiring stories from women in rural areas throughout the world — women who are transforming their own life prospects and those of their families and communities.
In the context of these stories, we celebrate the efforts made and initiatives taken by the international community, which is increasingly recognizing the importance of bringing rural women and their experiences into the debate about sustainable development. A recent example is the 62nd session of the Commission on the Status of Women (CSW), which took place in New York City (March 12-23, 2018) and served as a platform to discuss both the challenges and the opportunities inherent in the push to achieve gender equality and to empower rural women and girls. CSW 62 concluded by recognizing the diversity of rural women's situations and conditions and the need to adopt appropriate measures for different contexts, needs and priorities.
We need to continue our work to make these women visible and guarantee their participation in discussions about sustainable development. Their lived experiences should become the guide for appropriate responses. We also need to collect strong evidence and data on what works for rural women, then replicate those successful efforts.  And we need support from a broad range of organizations to continue investing in rural women and girls. Recent movements such as  #MeToo and #NiUnaMenos have sparked outrage and given rise to global conversations, shifting traditional views about gender and equality. We need to continue moving the agenda forward, to create synergies between diverse actors and tackle the deeply-rooted factors that currently impede women's empowerment.
At Women's Economic Imperative (WEI), we work to foster women's economic empowerment by promoting women's access to finance, markets, capital, technology, information and skills development. We are aware that sustainable development cannot be achieved unless the world focuses on gender equality and we can free women from discrimination and guarantee women's rights. We work to develop strategic partnerships (with private individuals, companies, governments and international cooperation) to mobilize resources and promote women's entrepreneurship.  We work to catalyze transformative action and advocate for changes in the norms, laws and policies that are undermining women's potential.
[1]
World Bank Data Portal (2016). 
[2] United Nations (2018).